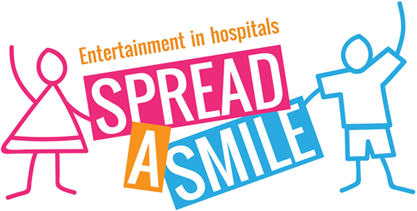 Hartley's and Spread a Smile have partnered up to help brighten the lives of seriously and terminally ill children through the incredible work that Spread a Smile do. Hartley's are committing to donate a minimum of £50,000 to Spread a Smile to help towards their goals.
Lives Touched
Learn about what Spread a Smile do here;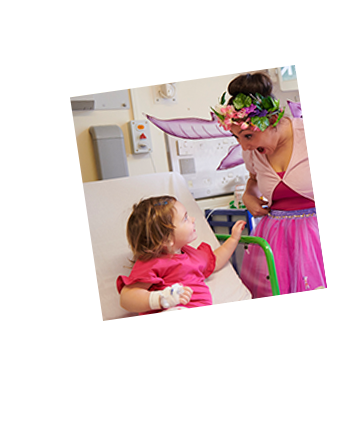 "When Darci was diagnosed with cancer at just 2 years old, our whole lives were turned upside down. We didn't know how we would get through each day. The hospital days were long, but the Spread a Smile visits made a huge positive impact to our stays.

When the entertainers came into our room (especially Fairy Jasmine) Darci's little face would light up, and for that time our hospital surroundings seemed to disappear, and all that mattered was seeing her full of joy and laughter. The doctors and nurses made Darci better, but the Spread a Smile team put the smile back on her face through our toughest times.

Spread a Smile is an absolutely amazing charity. What they do is inspirational bringing smiles to families during really difficult times.

We can't thank them enough for all the entertainment, gifts, balloons and smiles."

Natalie, Darci's Mum
Hartley's wants to help spread the word of the incredible work that the Charity do every year. This partnership aims to raise funds and awareness of the Charity through the sale of marked Hartley's 6x125g and 6x115g Strawberry and Raspberry Jelly Multipacks in the period from 1st April 2021 to 31st July 2021
If you would like to help us raise even MORE money for Spread a Smile, please donate through our Just Giving page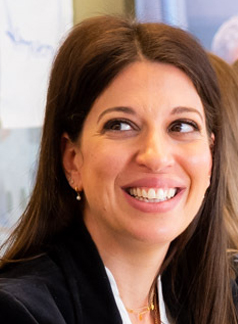 "We are more than delighted to be partnering with Hartley's. It is such a brilliant brand fit all round and I know together, we will be able to spread many more smiles to seriously ill and hospitalised children. Both the awareness and the funds this collaboration will bring to Spread a Smile will be transformative to our organisation and we are incredibly grateful for this support and this opportunity."
Lucy Jackson
Chief Executive at Spread a Smile
£50,000
guarantee

£50,000
Raised
Latest News
The packs have landed!

Here's the first glimpse of these amazing packs on shelf – go and get your hands on a pack now!

Hot off the press!

Here's one of the first packs that was produced down our lines, it will soon be making its way to a supermarket near you! Keep your eyes peeled…

Our Growing Partnership

We have been growing our partnership with Spread a Smile for the last year and are constantly look for ways to support and raise money. Last year some of our colleagues were lucky enough to get involved with the Spread a Smile Golf Day.
During the Promotional Period, Histons will donate a minimum of £50,000 to the Charity Spread a Smile (registered charity no. 1152205) in support of the amazing work they undertake. For more information about what they do please see their website https://spreadasmile.org/
Hartley's hopes to be able to make donations in excess of the Guaranteed Donation with the support of our retailer partners; where the Product is sold by a retailer from an 'off shelf feature' promotion Histons commit to donate a further 5p per Product sold. Where Hartley's retail partners agree to enter into such an arrangement, the final donation amount will be calculated as follows:
For retailers from whom Histons receive sales figures through the electronic point of sale ("EPOS") system, at the end of the Promotional Period, Histons will receive sales figures for the Product across all of the relevant retailer's stores and make a donation amounting to 5p per Product sold;
For retailers from whom Histons do not receive EPOS data, Histons will make 5p per pack donation based on the number of whole cases sold into the relevant retailer during their promotional period, even if this amounts to less than the amount of Product sold during the Promotional Period.